Anaesthesia Machine
---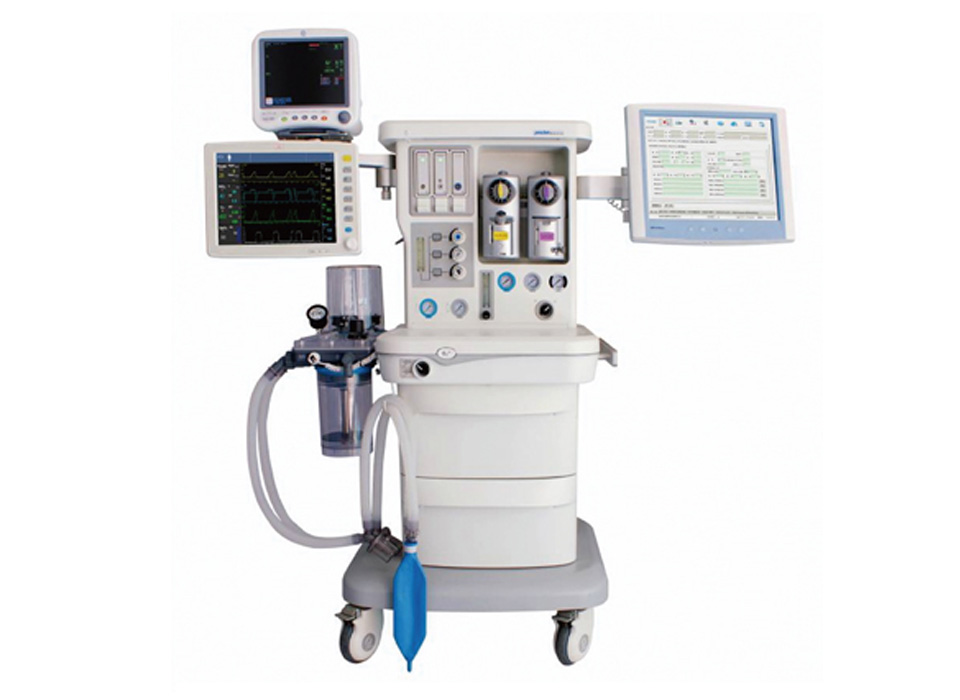 The most common type of anaesthetic machine in use in the developed world is the continuous-flow anaesthetic machine, which is designed to provide an accurate and continuous supply of medical gases (such as oxygen and nitrous oxide), mixed with an accurate concentration of anaesthetic vapour (such as isoflurane), and deliver this to the patient at a safe pressure and flow. Modern machines incorporate a ventilator, suction unit, and patient monitoring devices.
Features :
20 - 1500ml (VCV), Applicable to adult, pediatric (>5kg)
Various modes for differenet needs of all patients
Plug-in Anesthesia Agent, CO2 and SpO2 monitoring modules (Optional)
15 inch TFT touch screen & big font view for easy observation
Touch screen & navigation knob for simple operation
Simultaneous display of 4 waveforms and 2 loops
Electronic flowmeters for O2, N2O, Air. High accuracy and easy reading
Highly integrated absorber, autoclavable in 134°C to avoid cross-infection (optional)
The absorber could be automatically heated, to avoid condensation water
Electronic PEEP
Advanced proportional solenoid technology to realize accurate ventilation control
Active AGSS system deal with exhaust gas and reduce pollution, providiging more safety protection (optional).